Projects
#KoreaWebsitePrize2021

Borrowing the concept of Korea Artist Prize, which is held by MMCA annually as a major contemporary art awards program of Korean artists, the project selects website of the year. Based on the fundamental and original sprits of the web - openness, sharing, participation and Contract for the web accessibility - as its core, this event will take place by introducing a manifesto of its selection criteria.

For non-text content, alternative text should be provided so that its meaning or purpose can be recognized.
Subtitles, scripts or sign language should be provided for multimedia content.
Content must be recognizable regardless of color.
The sound should not be played automatically.
All functions should be available with just the keyboard.
Proper titles should be provided for pages, frames, and content blocks.
Elements of markup language must be free from errors in opening and closing, overlapping, and property declarations.
...

#ScreenReaderWorkshop

The workshop allows participants to see if a website's accessibility is working properly by using a reader program called 'Screen Reader' that reads text out loud for the visually impaired. Three out of ten most visted websites, including web portals, galleries, public organizations, restaurants and malls, are selected and will be read out by Screen Reader program to participants who applied to the workshop online in advance. The participants draw their perception of the websites – its design, information on the website, etc. – based on the information provided only in sound. Then they share their drawings with others and see what was different and what can be done to improve web accessibility

#MMCAlt

lt is a HTML tag, a technique that converts images into text for visually-impaired users. Through programming #MMCAlt website with this technique, we use the image materials from four exhibitions of the existing MMCA website during the exhibition period of Project Hashtag 2021.

#DataDetox

We can easily contribute to making our environment greener by simply emptying trash and deleting data we no longer need on our computers. Physical, active data centers release carbon, heat, carbon dioxide and greenhouse gas just like any other industrial facilities.

#Dataetox is a participatory performance where a visitor enters a space for one person with his or her device and deletes junk files. The sound of the visitor deleting junk data is played through speakers in the exhibition venue. The total size of data deleted throughout the exhibition period is shared on the website and projected on the wall of the exhibition venue.

#DidYouKnow

Wait, are we really that wrong?

#DidYouKnow raises a question if the responsibility for environmental issues caused by the maintenance and existence of web servers should be imposed only on individuals. The performance, which is held in the form of lectures over three times, will be presented with visual references such as still images, moving images, and video clips. It also includes the process of producing a presentation podium and props. This will be the first place to announce the research results of Valentine Rose, a virtual research group.

From the existence of the Pacific Light Cable Network (PLCN), which is essential for Internet network connection, to the suitability of resources and money that are "not earned by working", the targets of question are.
How did it work before?
Why did you do that?
Did you know?
#WhatsNewDictionary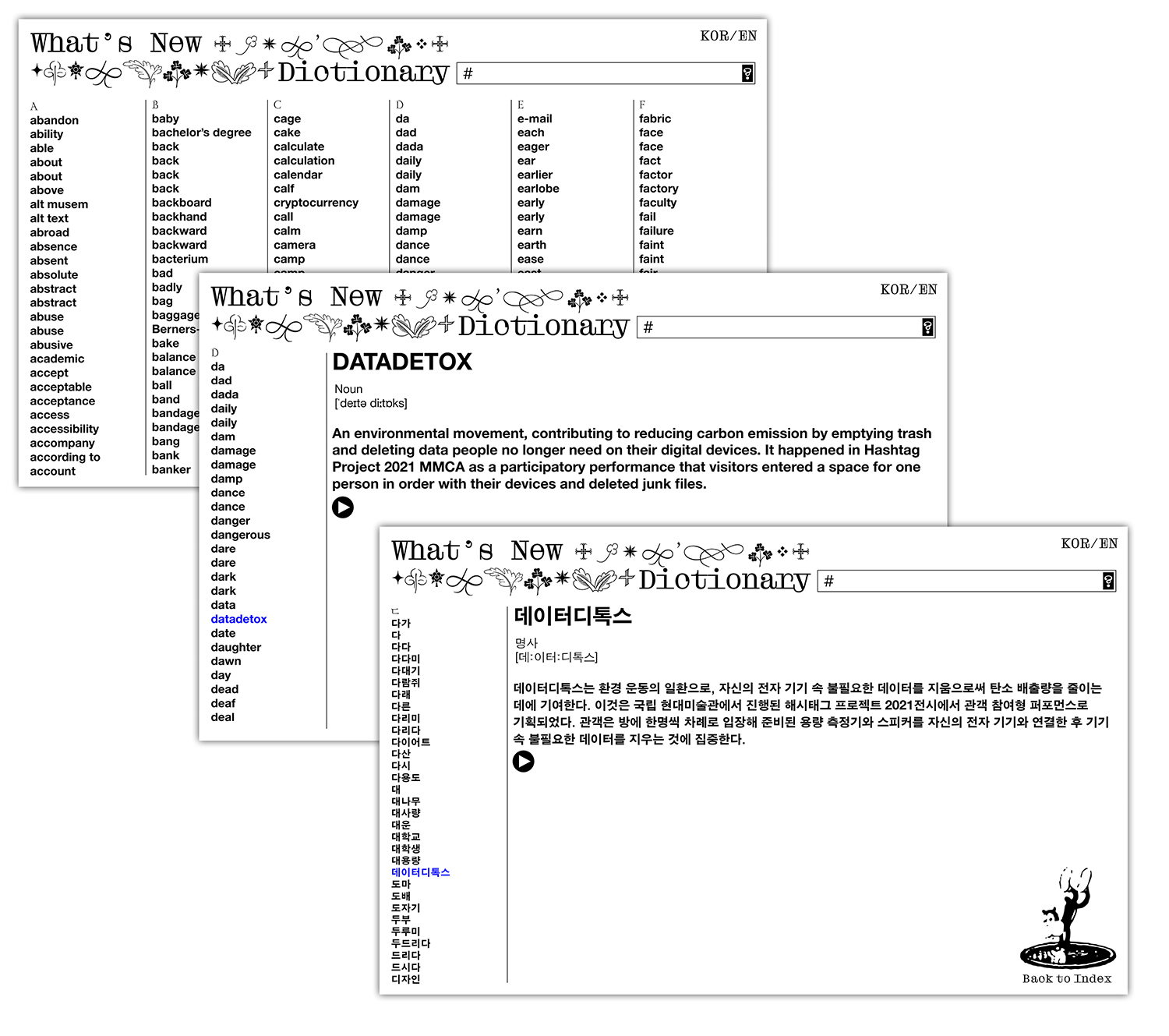 #WhatsNewDictionary aims for promoting understanding from audiences about the project by providing a website that works as a dictionary that introduces terms and determinations used in the project.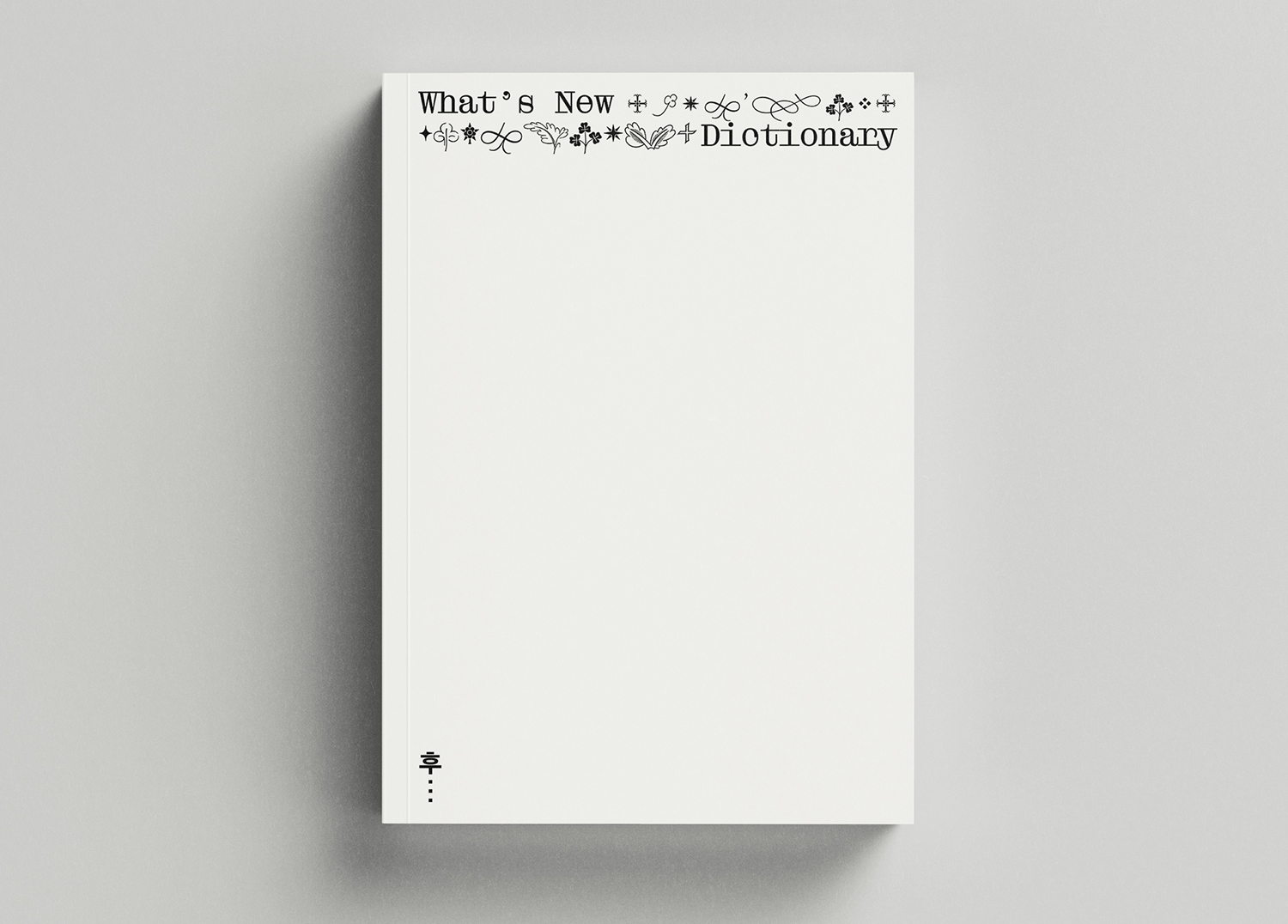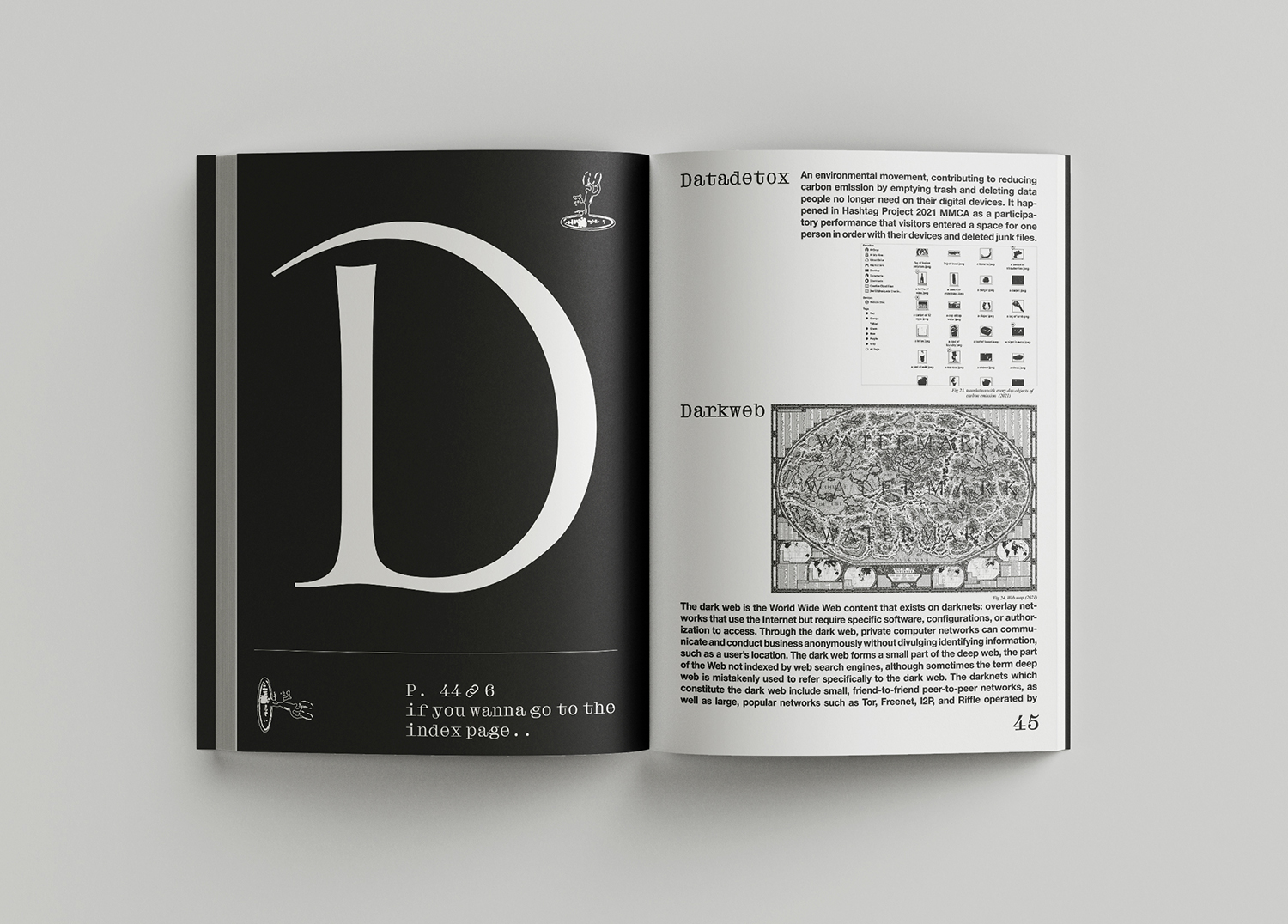 #WhatsNewSelection
Global contemporary discourses on the web, servers and digital arts markets are translated into Korean and published.
Format of Exhibition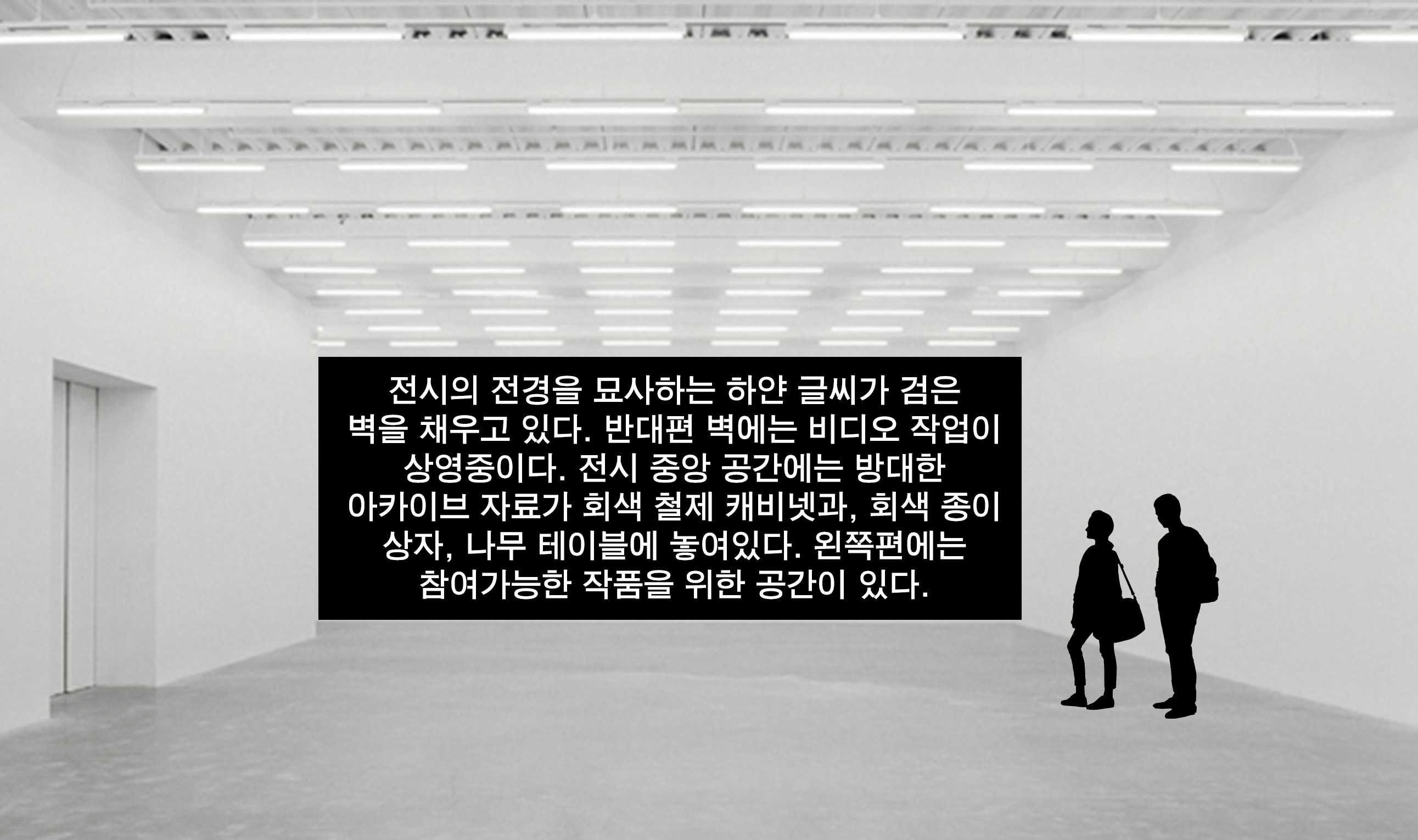 The exhibition will be held in an archival form. The research materials the team had gathered will be opened to the public during the exhibition. In this space people can access freely to the materials, and also experience several participatory workshops and lecture performances happening. This is the way we found to expand the initial purpose of web to the exhibited surrounding.